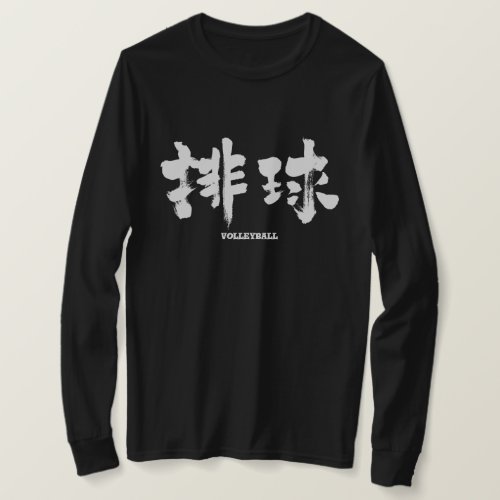 [Kanji] Volleyball Long sleeves T-shirt
In the old days was called HaiKyu.
A ball game in which two opposing teams compete for points by striking each other across the net so as not to drop the ball on the floor. It is a friendly sport that can be played regardless of age or gender, and it is a sport suitable for recreation where several people can enjoy the game at once with one ball.