We will brush you want, like and love Japanese words.
We can write Kanji, Hiragana and Katakana to read.
Request is FREE*.
(*You need to purchase to get and use the produced design. You can use these low files at here, but the copyright belongs to zangyo-ninja and produced designer. Please be sure to purchase with extend license when using it for sale purpose. If you used the work (on zangyo-ninja.com works) without permission, prepare a claim for compensation to you.)
There are 2 write strokes in Japanese, currently.
Write horizontally
It's wrote by left to right.This is a modern way of writing. You can see Website, Magazine and Modern poster.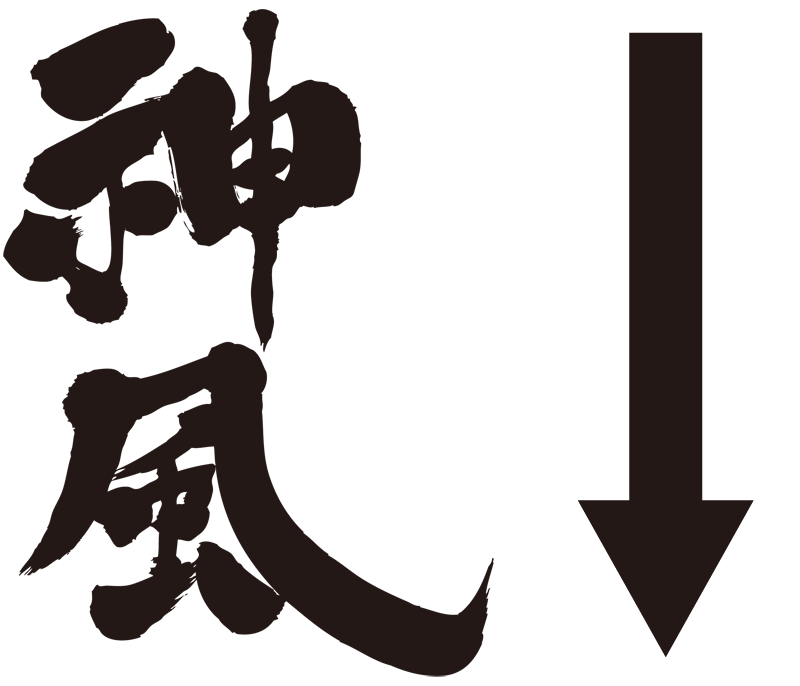 Write vertically
It's wrote by top to bottom.This is a classic way of writing. You can see Books, Newspaper and Signboards.
How to Request
Please your request* to here form.
*Sometimes, we not be able to understand and translate by English only (without Japanese) when you sent Proper noun (brand, group, maker, product name, your culture's Japanese, someone's name and so on). because there are some means in Japanese. Please tell me a URL or Picture as a reference if you can. Please note that we can not write nouns with trademarks, words with problems worldwide and another.
Request Form