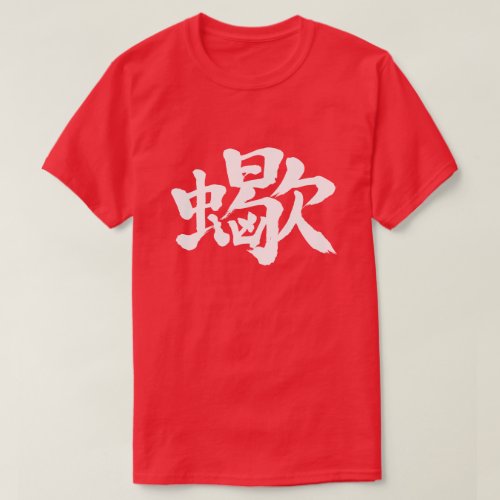 [Kanji] Scorpion T-Shirt
Japanese says "Sasori"
It is a predator with a scissor-shaped pedipalp at the front end of the body and a poisonous stinger at the rear end.
The oldest fossil record, including more than 1,700 species, dates back to the Silurian period 430 million years ago. Widely known as toxic organisms, only a few species have life-threatening poisons.