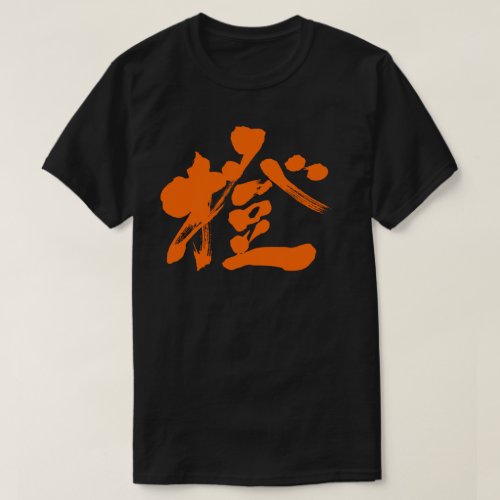 [Kanji] Orange color T-Shirt
An evergreen small tree of the Rutaceae family that uses fruits as decorations for the New Year. In fact, it ripens and turns yellow in winter, but it turns green again in the summer of the following year. The pericarp is medicinal.
Abbreviation for "daidai color". Reddish yellow.
Japanese says "Daidai" and "Orange".