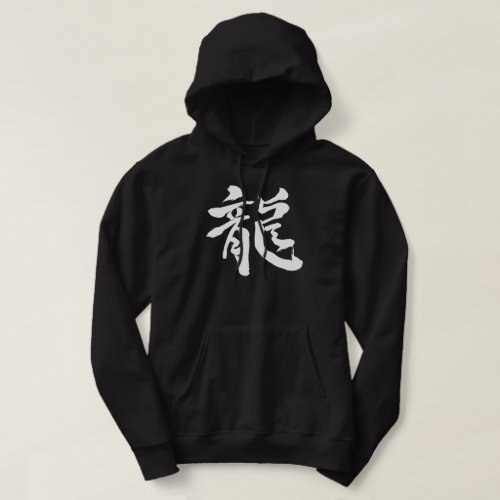 [Kanji] Chinese Dragon as white letter Hoodie
Imaginary animal. Its body resembles a large snake, with 81 scales on its back, five fingers on each of its four legs, two horns on its head, long ears on its face, and a long beard on its mouth. have. It lives in the water or in the ground, sometimes flies in the air, causes clouds and rain, and emits lightning.
Japanese says "Ryu".